Garbage Collection Service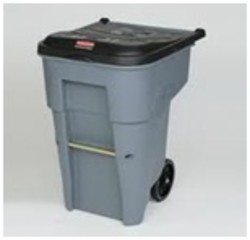 The way you dispose of your trash can make a huge difference on your general quality of life and the way your home or business is run. Hence, seeing that you have access to proper rubbish removal services is an important part of being a responsible homeowner. R&R Dumpster & Roll-Off Service, Inc. is proud to be Columbia County's source for timely and affordable weekly trash pickup. Say goodbye to the hassle of having to make frequent trips out to the nearest dump or landfill—call or e-mail our family-owned and -operated waste removal company to arrange for professional, prompt garbage collection.
We offer special/optional garbage services (additional fees required), including bagged lawn waste removal (grass, leaves, pine straw, etc.).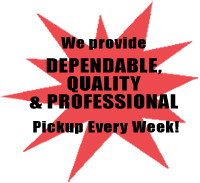 For weekly garbage collection services, R&R Dumpster & Roll-Off Service, Inc. offers dumpster roll-offs and standard-sized garbage cans to both residential and commercial customers located throughout Columbia County. Our products are durable and sturdy and will have the strength to withstand your daily demands for many years to come. We are a small company, and this enables us to provide our customers with a great deal of attention and consideration that larger establishments simply cannot offer. We will work with you to negotiate a fair price for our garbage collection services and are also able to offer flexibility in regard to your trash pickup dates. In fact, we are even able to provide custom waste removal services to adhere to any unique circumstances you may encounter, such as a large increase in trash due to a special event.
R&R Dumpster & Roll-Off Service, Inc. does not extend our trash services to include recycling, but all of our customers can rest assured that their trash will be disposed of responsibly. We understand that garbage pickup is not a task that only affects our customers—rubbish removal has a profound effect on the community as a whole. Let us help keep your property and your town safe and looking sharp: Contact us at your earliest convenience to learn more about our trash services. One of our friendly representatives will be more than happy to answer any questions you may have about our garbage pickup services and provide you with a free estimate. Our goal is to use our garbage service to help your home or business enjoy continued comfort and success.
Currently serving only Columbia County. We apologize for any inconvenience.
garbage pick up
waste removal
trash pick up
garbage removal